A3C and CCI have launched a competition for ideas that use art, music and hip-hop culture as a vehicle to advance social justice and civic engagement in underserved communities in the United States.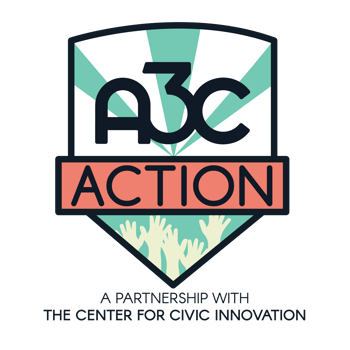 Invest in Hip-Hop as a Vehicle for Social Justice & Civic Innovation. For every dollar you give, A3C will match it up to $10,000!
The two organizations will select five ideas from around the country, and those ideas will be pitched at the 11th annual A3C Festival & Conference in Atlanta from October 7-11.
A3C Action established a fund to invest in the most impressive ideas submitted. The initial funding will come from a community driven fundraiser on Indiegogo, and A3C has committed to a $10,000 match.
The Indiegogo for the A3C Action fund is available
HERE

.
Ideas will include creative projects that work to reduce recidivism rates, increase voter access, and improve education in schools. All projects must include use of art, music, and/or hip hop culture as a driver. A3C Action aims to increase new, diverse audiences of creatives and artists at the public problem solving table.
On Sunday, October 11, A3C and CCI will give A3C attendees the ability to vote for their favorite ideas at A3C's annual Best Block Party Ever. A portion of the A3C Action funds will be distributed based upon audience vote.
A3C Action Application & Information is

HERE
Applications submission deadline is September 3, 2015. Semi-finalists will be selected by September 21 and the final five ideas will be selected by a public, online vote. The top five finalists will present at the A3C Festival & Conference and will be given opportunities to host public workshops with festival attendees. The winners will receive technical assistance, workspace, and advising services from the Center for Civic Innovation.
A3C [All 3 Coasts] Festival & Conference is the preeminent hip-hop event in the US, commonly referred to as, "hip-hop's family reunion." A3C is an incomparable platform to reach and interact with the influential organizations, leaders and artists within the hip-hop community. The A3C Festival & Conference features nearly 1,000+ performers and 200+ speakers over 5 days, while the international hip-hop community ascends on Atlanta. A3C is located at the Center for Civic Innovation, as we continue to use hip-hop as a catalyst for conversations.
The Center for Civic Innovation builds and supports networks of people around key community challenges, such as food security and STE(A)M education. Additionally, through a process called Civic Labs, we connect social entrepreneurs to constrained public agencies and nonprofits through pay for performance contracts, reducing risk for the public agency and giving the entrepreneur what they want and need most: a customer. In addition, we provide capacity building services to local governments, nonprofits, and businesses to help them better engage and connect with their local communities